Born in Marseille, France, I went quite a long way before getting to photography.
Music was my first love. I used to play bass with rock and pop bands, while studying electronics.
In 1980 with a friend of mine, we launched the very first professionnal recording studio of the region, «Studio de l'Etoile», then a private radio station that went very popular : «Radio Star».
I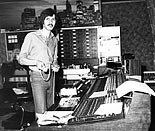 n 86, the discovery of the trades of communication and Image challanged my professionnal life.
Within a large financial company, I started studying the DTP (Desktop publishing), as well as the video and graphics and ultimately became creative executive in the communication department.
In January 1992, I had a breakthrough : what if I tried Photographic Art !
Thus I began to photograph each and every thing with more or less success. Tough lesson! It is not enough to have eyes to see, you have to learn how to see.
I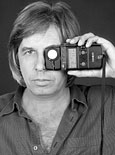 n March 1993, I made a determining meeting, Christian and Jean-François of the store photo Light Foch. They gave me the oppurtunity to make my first stereotypes in studio with models. It was the second breakthrough. In their studio, I learned how to operate the gearing, the flashes and how to model the light.
I invested heavily in photograhic material. I made books for dozen of models, my prefered work being in the studio. In 1999 and 2000 I was the official photographer of the «Elite Model Look PACA Languedoc-Roussillon and Corsica», and made books for the winners. I received my first commanded work of photographs.

Since 2001, still working as a creative executive, I began my series of personal shoots with the idea to develop series of artistic nude and publish, one day, my first book of photographs.
2002 - First nude artistic exhibition in Arles.
2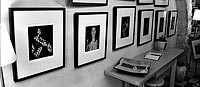 003 - January, launching of my Internet site - June, permanent exhibition of my work at the «Island Gallery» in Uzes. - October, complimentary article in Playboy magazine, on my light and the beauty of my models... Thanks to them.
2004 - May, exhibition of my theme «Fleur de Peau» as a guest at the «European Exhibition of the Nude Photograph» in Arles - August, positive and encouraging article on this theme in the magazine «Réponse Photo» - October, Prize winner of the «Serge ASSIER Price» in Marseilles.
2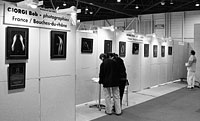 005 - March, guest at the International Exhibition of Contemporary art in Marseilles - May, head teacher of training course at the "European Exhibition of the Nude Photograph" in Arles. May, launching of the collective book «Glances at the body» - May, Exhibitor and head teacher of training course at the «Salve Mater Photo Festival» in Belgium - June, 8 pages article «Fleur de Peau» in the Belgian magazine «Menzo» -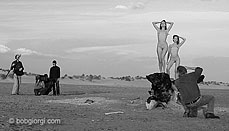 In November, shooting for Canadian documentary «The Art of Nude».
2006 - Participation in the collective book of «Focale». Exhibition with «Des Corps Naturels» in october at the «Galerie Phocéa». Achievment of the shooting of my future book «Natural sets and bodies». A year devoted to the images production of new series and to improve my photographic and computer equipment with, in particular, the approval by Epson as a « Digigraph artist » (http://en.digigraphie.com) for the art prints.
2007 - Exibition of "Natural Sets and bodies" at Fotofactory, Uzès.